SwitchResX – Display Sets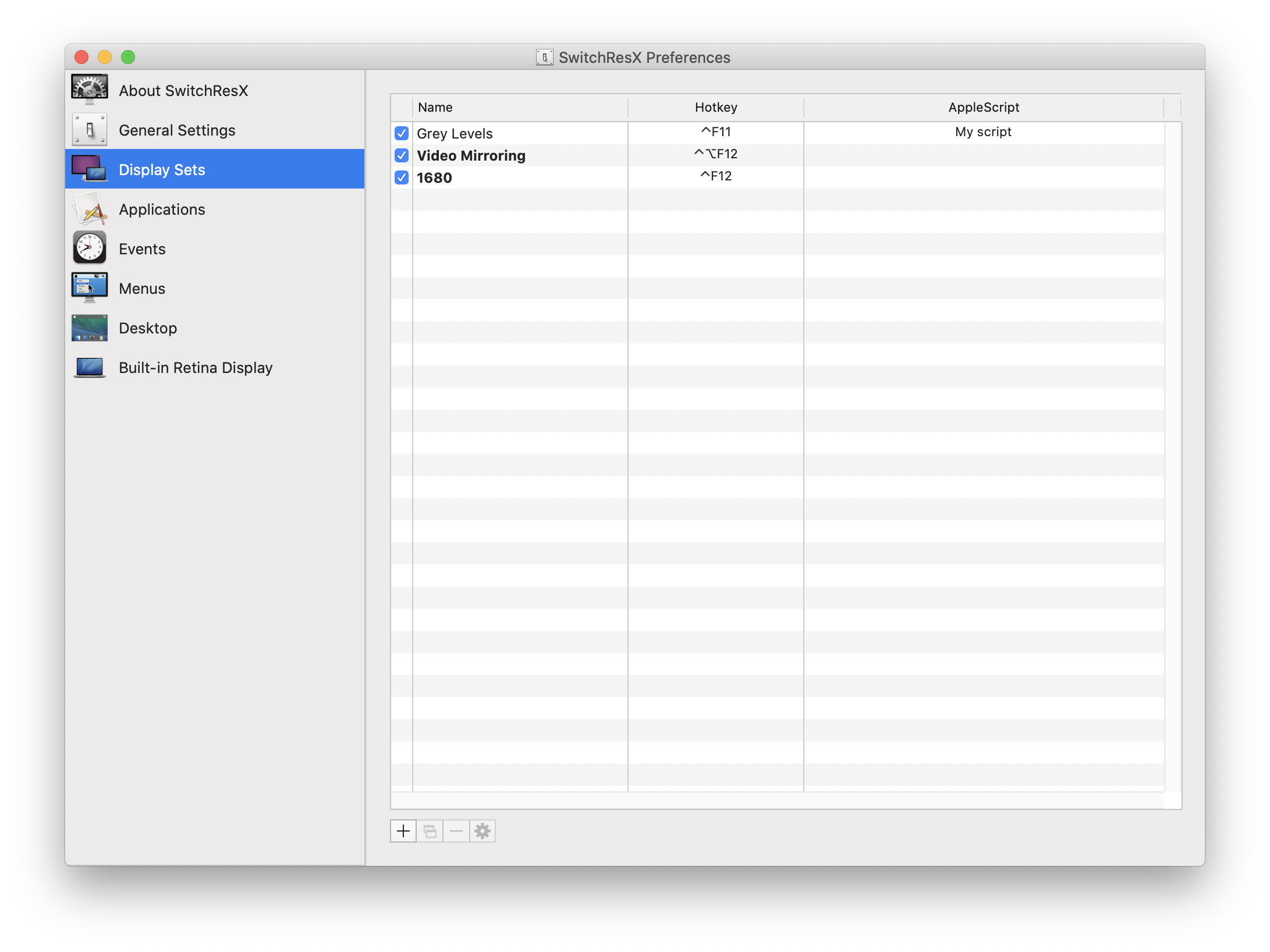 Display Sets

You use your Mac Book at work with a big screen attached and at home with a big LCD TV wired to it? Or you often work with an additional beamer for presentations at work and with customers? Create a Display Set for each situation, change several settings at once.
There are many reason, why user defined Display Sets make sense. In this area you can set them all up, and customize all their settings! Plus that you can link them to a hot key to activate them on the spot. This is how the set up window looks like: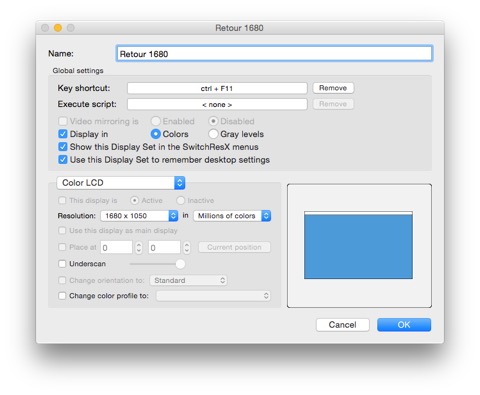 Did you notice? If you know a little applescript, you can add this here, too!