SwitchResX – How To Use It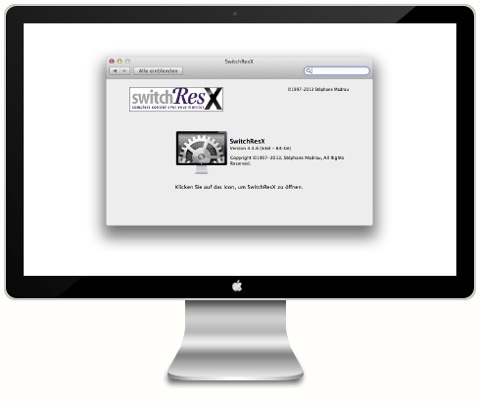 At First Sight
SwitchResX lives in the Preference Pane folder of your System Library. To access it, simply go to System Preferences and click its icon in the bottom section.
SwitchResX will open the SwitchResX Control window with it's vast amount of options and control functions. They include:
Your Displays
To make working with SwitchResX as comfortable and safe as possible, the software adapts to exactly the displays you use. This tab shows you all resolutions available, gives basic information on the type of screen plugged into your Mac and let you customize your resolutions list. Just check it out!
In Detail

To get to know the menus items in detail, simply click on any of the icons!